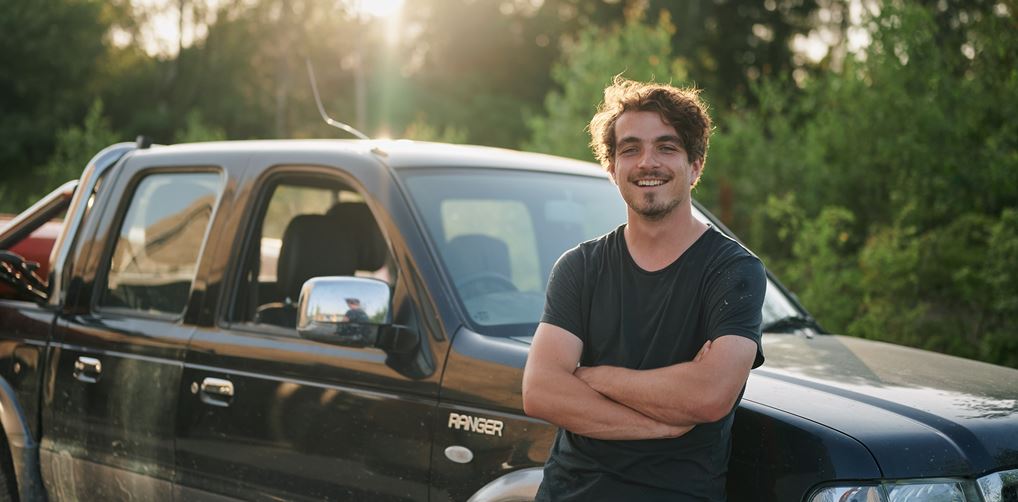 Introducing Lawrence Sinclair, Activity Manager.

Lawrence has worked as part of the Activity Hub team for several years, so you may have already seen him making the most of the lakes or even benefited from his expertise while learning a new skill.  As our Activity Manager, Lawrence heads up both the Activity Hub at Lower Mill Estate and at Silverlake, Dorset. 

With a variety of fun and unusual activities to hand, Lawrence has become the master of them all, but his favourite is still paddle boarding.  "Paddle boarding is a great way to enjoy the estate at any time of day, from dawn to dusk. When you are out on the lakes, you are sharing the habitats surrounding the water and the abundance of wildlife first-hand. Working with and protecting the on-site ecology is something that everyone at the Activity Hub takes great pride in".
Outside of work, Lawrence is a self-certified, all-round adventurer: our very own Bear Grylls! Often found exploring the great outdoors on foot or by bike, he spends his spare time trying out new activities or researching new activities for the estates. His latest creation is the Coracle Safari exclusively at Silverlake; it's one of the more challenging activities that we offer.  Great fun and satisfying once you've mastered it, with every chance you'll get a little wet.
Book now and experience the lakes for yourself. With paddle board lessons and our active squad sessions available at both the estates, Lawrence can help you first-hand. If paddle boarding isn't for you, the Activity Hub have a great selection of kayaks and boats available too. If you prefer to stay on dry land, book bikes for your stay and enjoy exploring the estate and surrounding areas.

We look forward to welcoming you to try out new and exciting adventures with us soon!
---